Bicycles of all sizes (S, M or L) as well as junior and child sizes
Classic bicycles, special bicycles, trailers and accessories all picked out by a team that cycles!
Irrespective of how you plan to use it, you will find the bike you need with the exception of e-bikes (electric bicycles).
We provide a helmet and bike lock during your rental.
Possibility to rent bicycle saddlebags in addition to pre-installed baskets.
Variety of saddlebags on offer according to use (racing or travel).
The Classics
The urban bicycle is ideal to run errands without worrying about parking, go down to the beach, discover the coastline or the green cyclepath…
Comfortable saddle, large and tall handlebar (up-right cycling position), equipped with luggage rack and/or basket, front and back lights.
Helmet and bike lock included.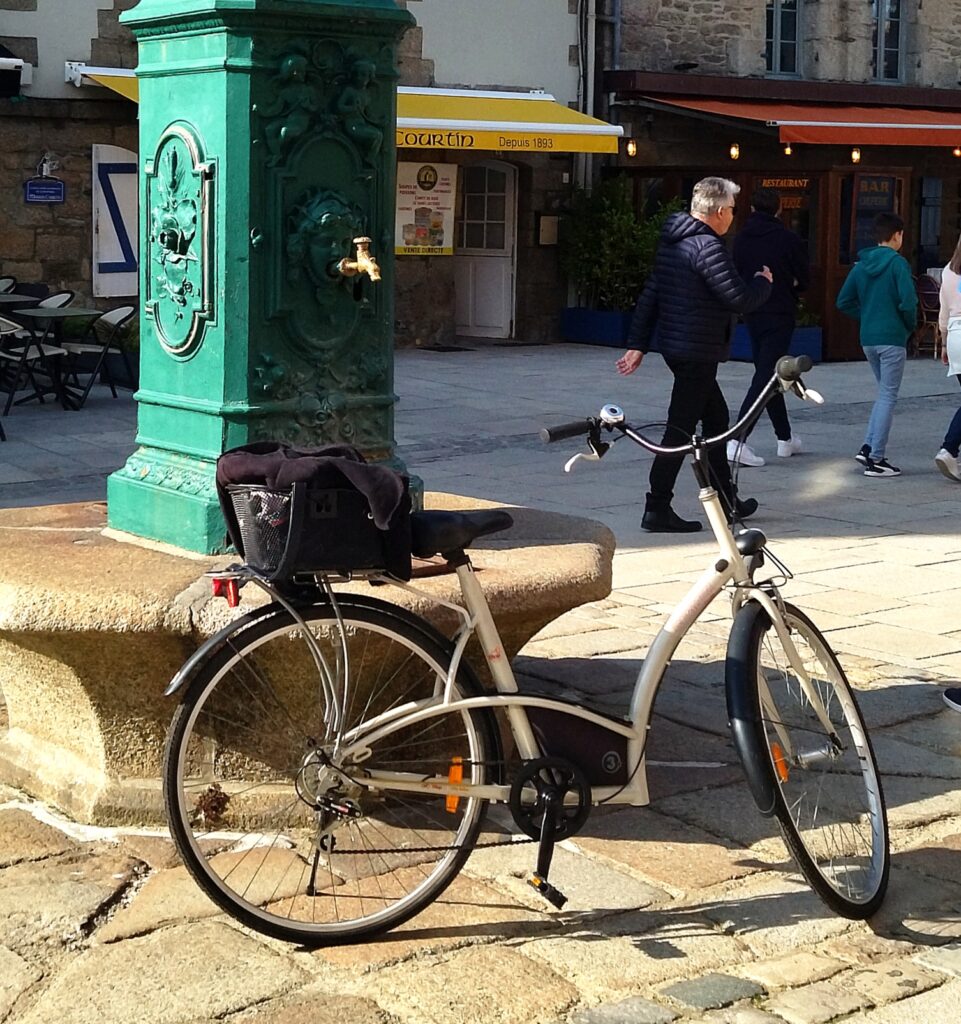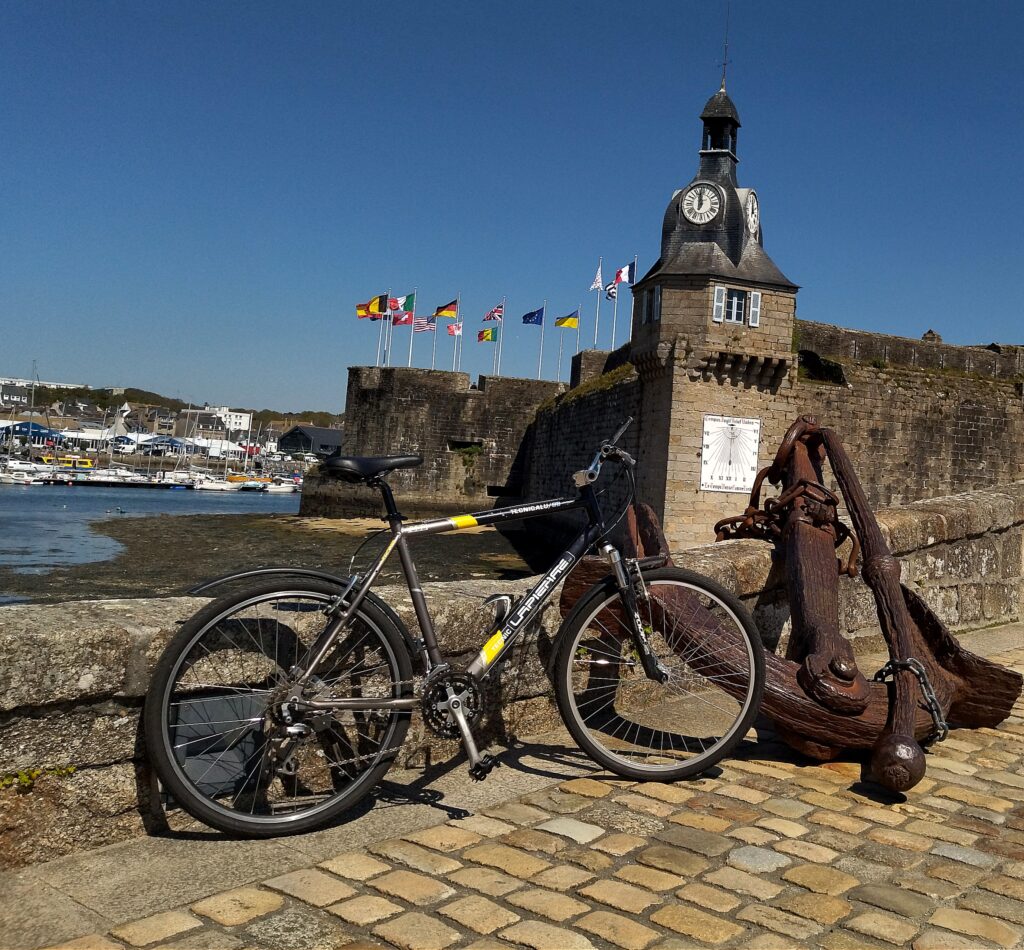 Mountain Bike (women or men)
Equipped with triple chainwheel, gears, rigid or suspension fork. A straight handlebar, our mountain bikes such as this Lapierre mountain bike will enable you to travel along all types of paths with pleasure and comfort.
Helmet and bike lock included.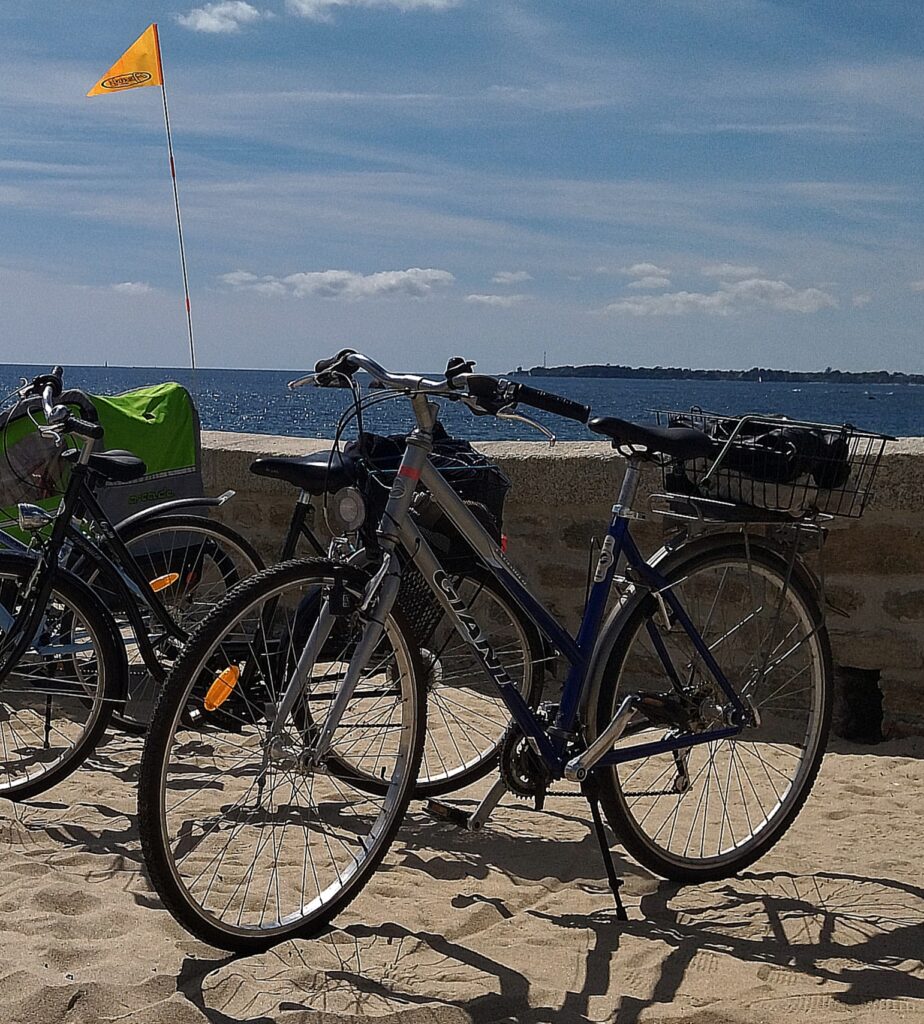 Leisure bicycles
Very comfortable bicycles, female and male frames, cycle with ease in town as well as all types of paths.
Most leisure bicycles are equipped with a luggage rack and/or basket.
Beachcruiser
A large handlebar and balloon tyres, pretty curves and the American lifestyle: the beach cruiser or Californian bike is in a class of its own, and is becoming increasingly popular thanks to its aesthetics and comfort.
Helmet and bike lock included.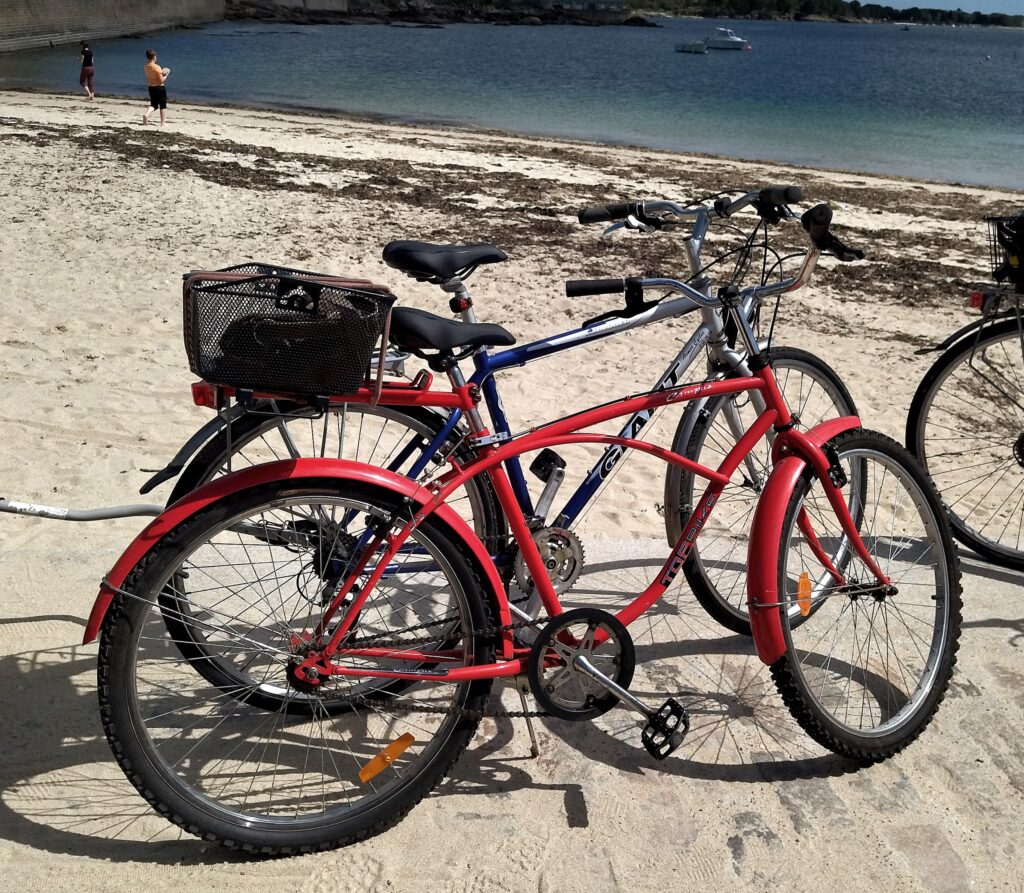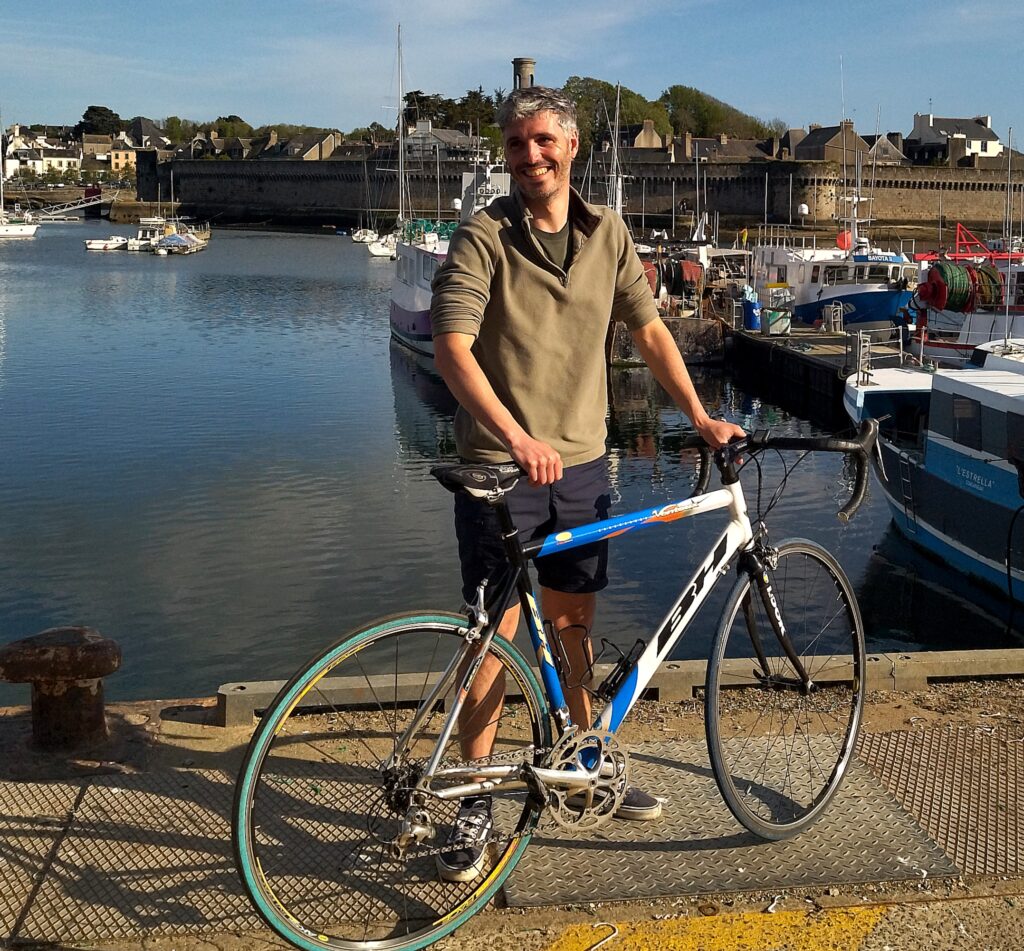 Road racing bicycle
For the cyclists who enjoy speed! Small rockets tested on our Brittany road. Selected and equipped by a passionate rider.
Front and back lights.
Helmet and bike lock included.
Travel Bicycle
Interested in trying out travelling by bike without going bankrupt?
Be sure to have a roadworthy and well-equipped bike.
We offer you the full pack:
the bike equipped with front and back luggage racks
a pair of travel saddlebags included
2 bottle holders
front and back lights
repair kit
bike lock
helmet 
Rentals start from 3 days. It is recommended to book in advance by in person at the workshop.
Helmet and bike lock included.
(Non-contractual picture, soon our models will be viewable online!)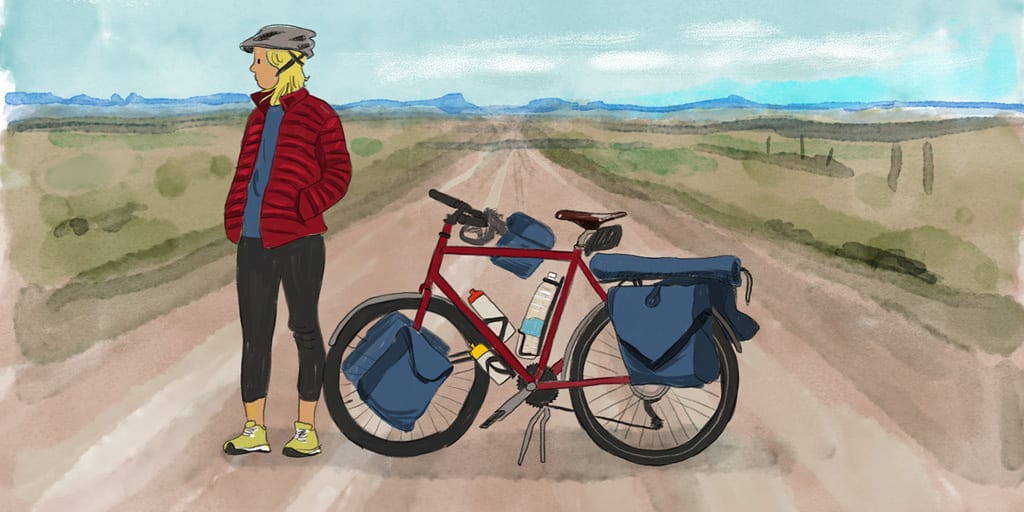 Fatbike
The fatbike is surprising for its very large and totally fat tyres. The classic mountain bike is equipped with wheels with a width of between 1.8 to 2.4 inches, the fatbike stands out for its XXL wheels measuring up to 4 inches wide.
Sa capacité d'adaptation est son atout principal, puisqu'il roule aussi bien sur la plage en forêt ou sur une route caillouteuse.Ce vélo aux roues monstrueuses est conçu pour passer partout, même là ou les VTT ne conviennent pas. Sentier boueux et glissants, sable, caillasse, rien n'arrête un Fatbike… sauf celui qui le conduit !
Front and back lights
Helmet and bike lock included.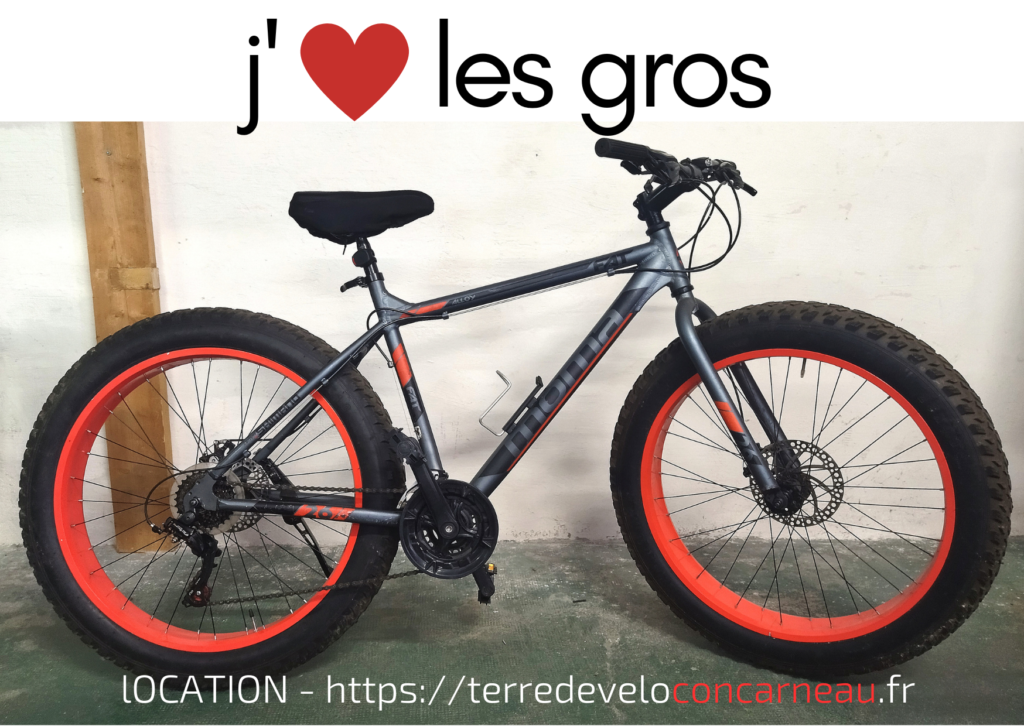 Chopper
Would you like to stand out from the crowd?
The chopper is a creation, a ride inspired by the Californian bikes. Exclusive for adults and teens, it is part of our special bike collection.
Front and back lights.
Helmet and bike lock included.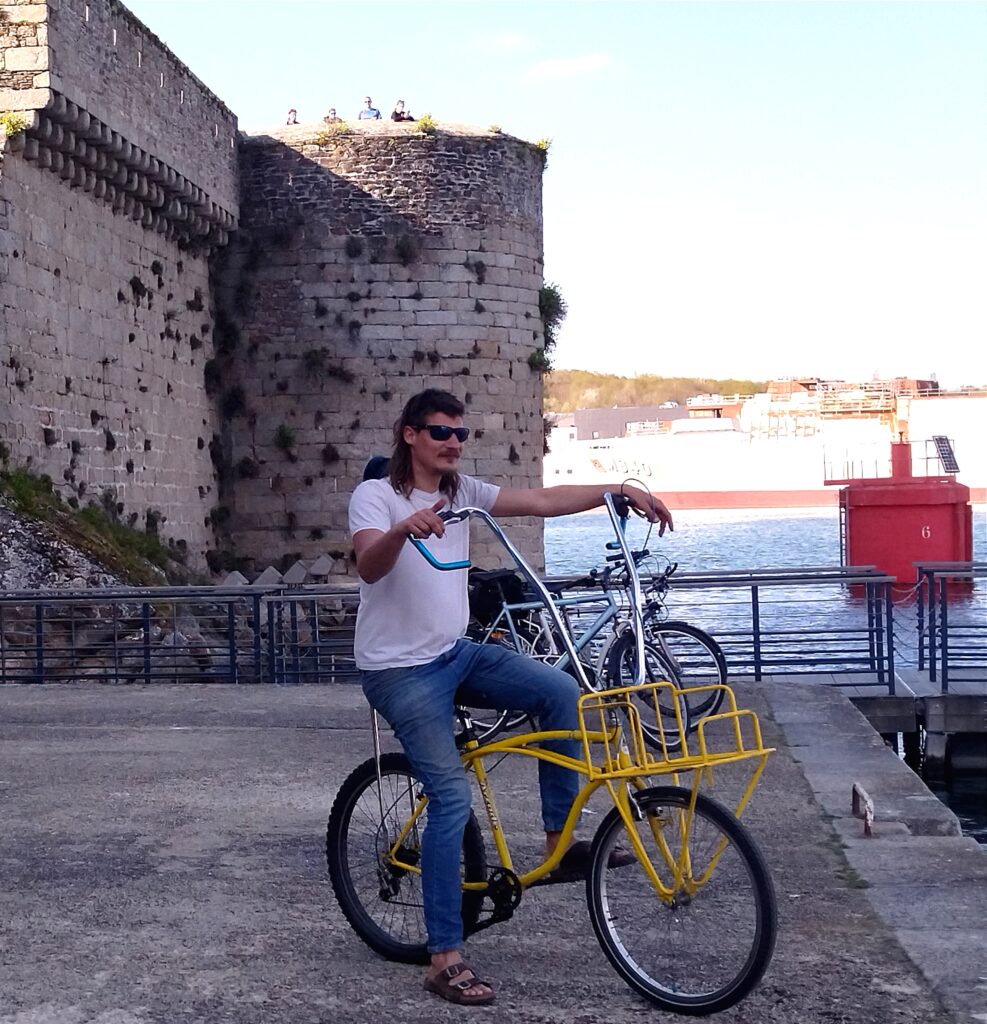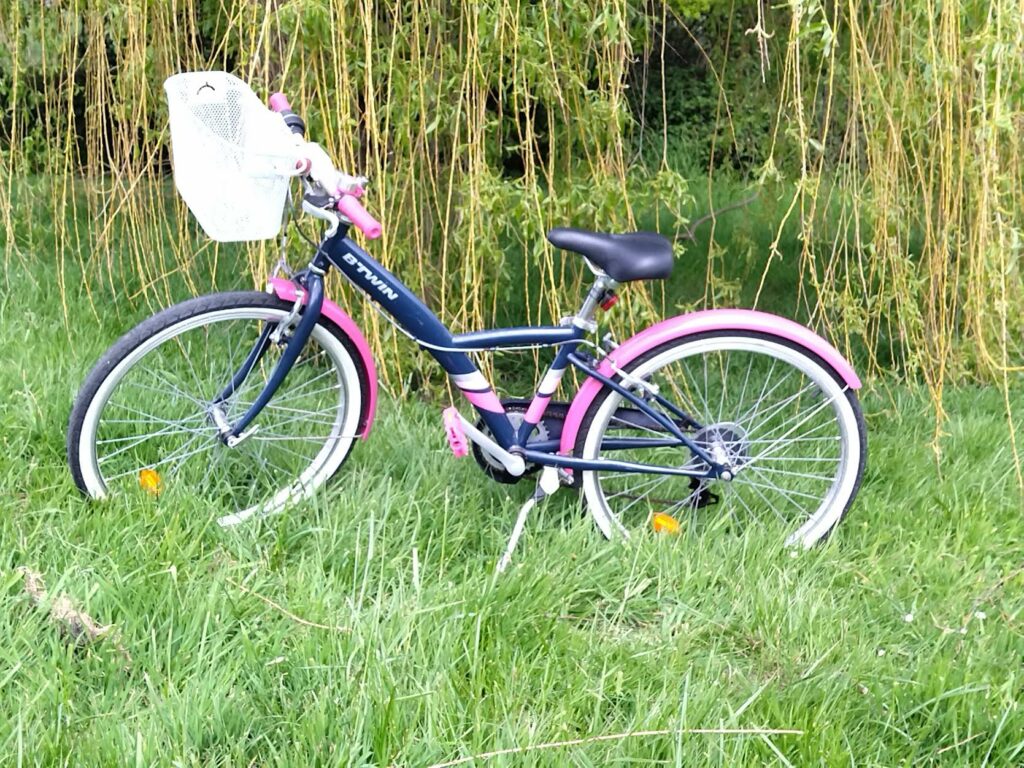 Child or junior bicycles
From 5 years old (depending on the size of the child), we have bicycles of 15, 20 or 24 inches.
*The fare of 24 inch bicycles (from 11 years old) is 2€ extra.
The helmet is included. Its use is compulsory for children up to 12 years old.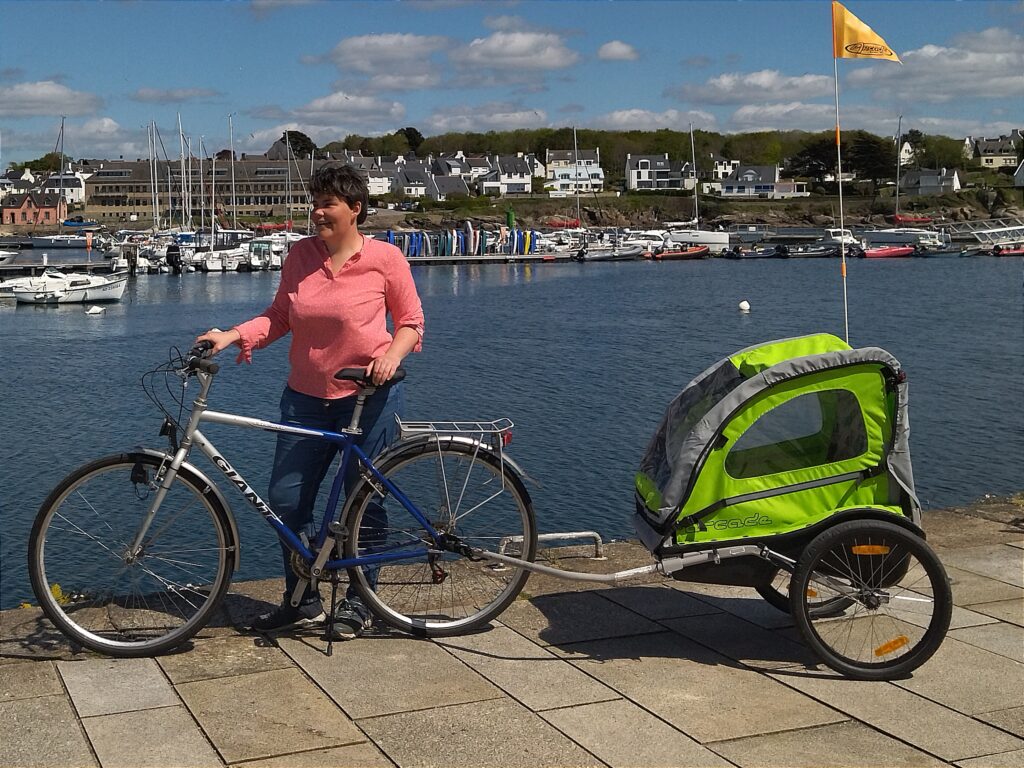 Trailer
Perfect for bicycle tourism, our trailers for children, luggage or dogs are designed to be attached to certain of our urban bicycles or even some mountain bikes.
Caution, there are some weight limits depending on the trailer chosen.
Helmets are compulsory for children, even if in the trailer.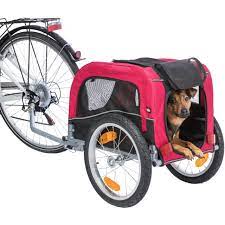 Roulotte pour chien
Cette remorque tout confort de la marque TRIXIE peut embarquer votre compagnon jusqu'à 30kg. Elle s'attache sur le côté gauche du vélo. Prévoir un temps d'installation.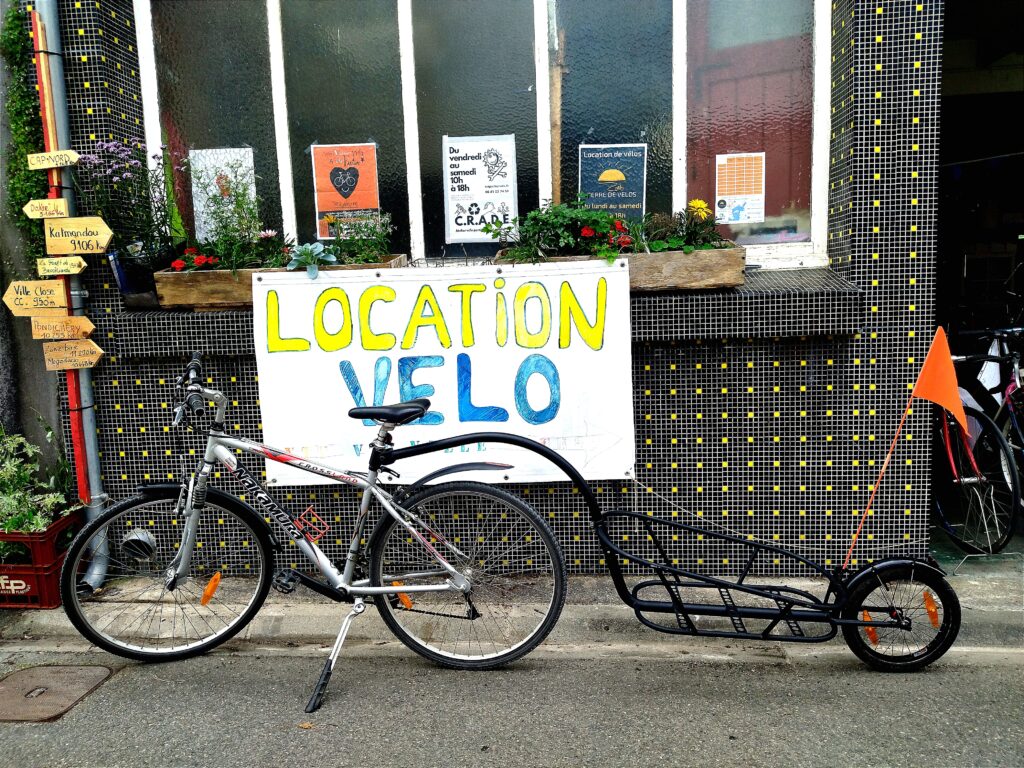 La remorque bagage
Pratique légère solide et maniable, son système d'attache au tube de selle s'adapte à la plupart de nos vélos. Elle peut supporter une charge jusqu'à 30 kg. Possibilité de la louer seule prévoir un temps d'installation de 15 minutes .
prévoir un temps d'installation de 15 minutes .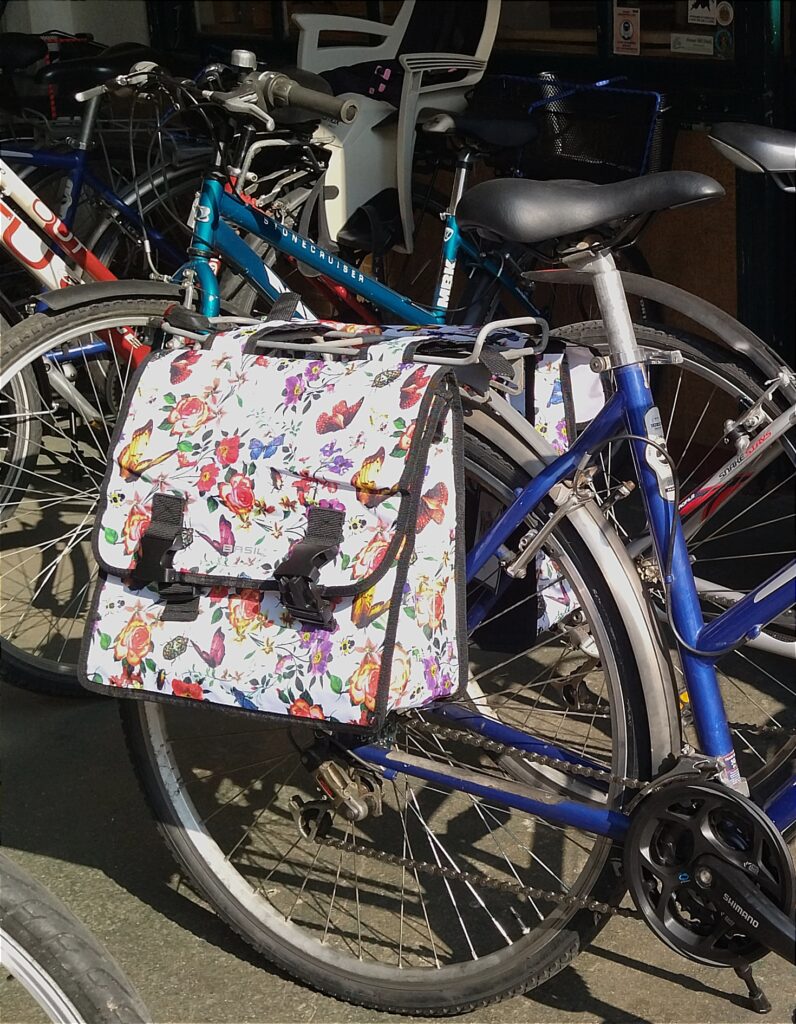 Urban saddlebags
We offer a great variety of choices of solid and original saddlebags to facilitate your life when travelling by bike.
A more efficient and safer way to carry your stuff on your trips to the beach, the market or on little rides.