« At bike height the view of the world is another »

—Tronchet, extract from the Small treaty of bike-philosophy—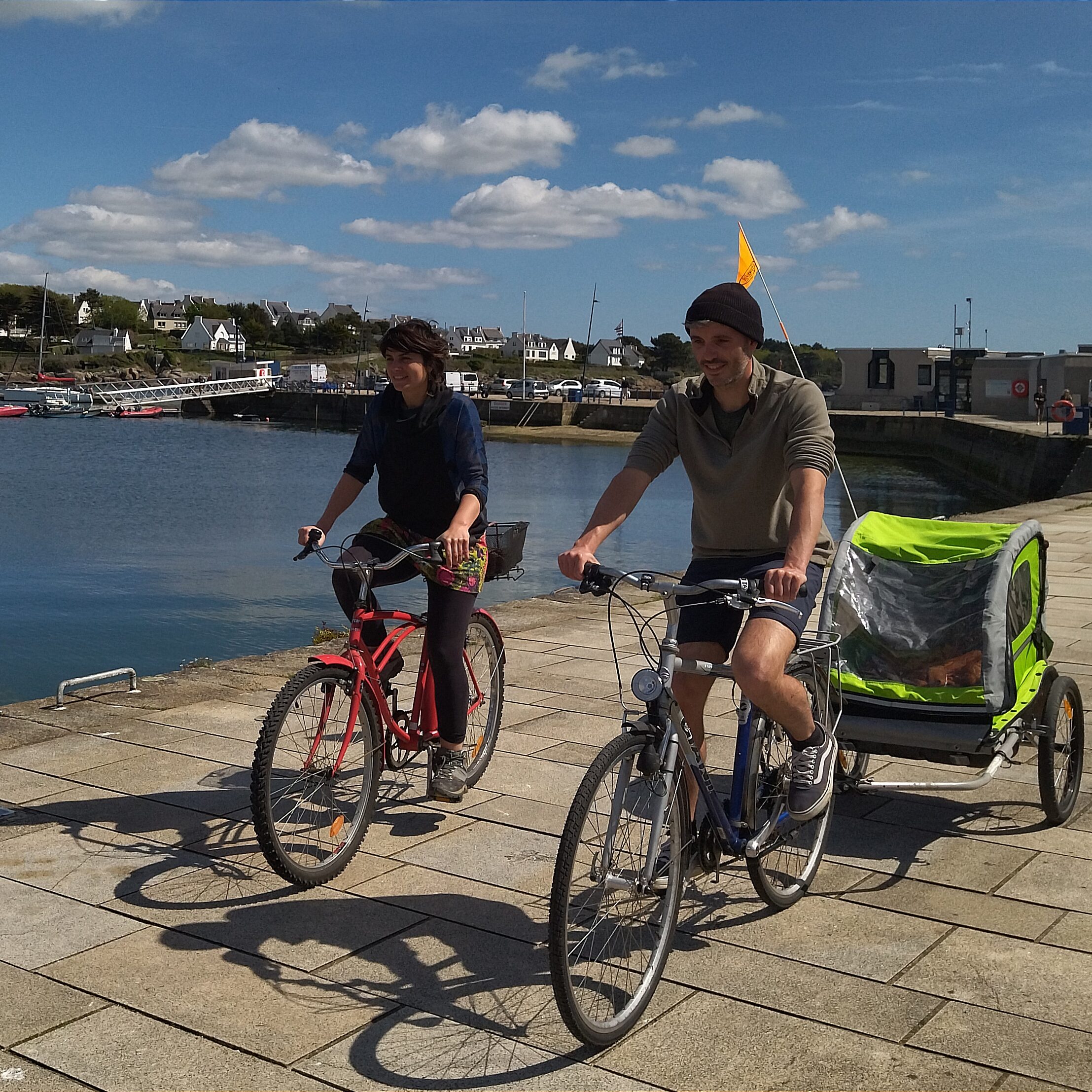 We are a bike rental service in Concarneau.
Quality, diversity and responsibility guide our choices. Our refurbished bikes suit all families.
Terre de vélos (The land of the bikes) is located in the city centre, in a voluntary bike workshop: the Centre for Research on the Future of Ecological Travels (acronym in French C.R.A.D.E) with whom we are in partnership.
Limiting your environmental impact and making the most of your holidays to discover the Brittany region by bike, it is possible. 
A little preview of our models?
See you soon!